Twitter recommend Awesome Cardiff's Twitter page as one of the top ten to follow in Cardiff

Check this out. Awesome Cardiff gets a mention on Twitters blog. Press the link below and you will see us gaining a mention in Twitter's Discover Britain and Discover Cardiff campaign. Here is a tweet tweeted by Twitter themselves recommending the Awesome Cardiff Twitter platform.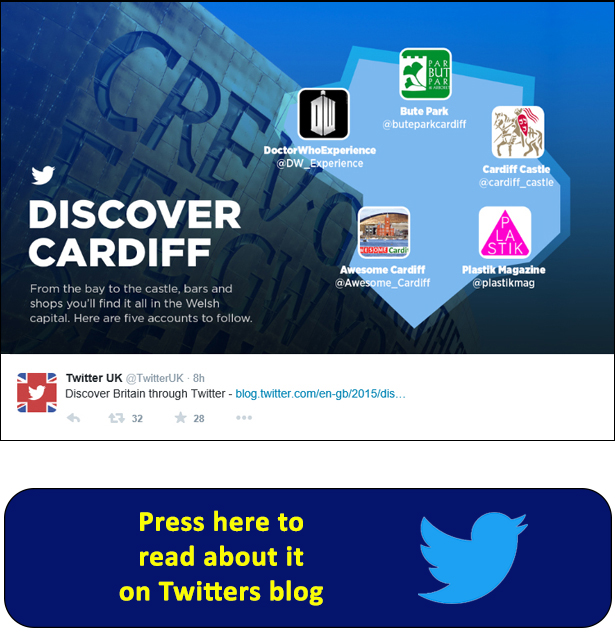 Our tweets were recommended by Twitter. The reason we were noticed is because the quality in content we tweeted was enjoyed by our audience, this then brought lots of retweets and engagement. Here are example tweets.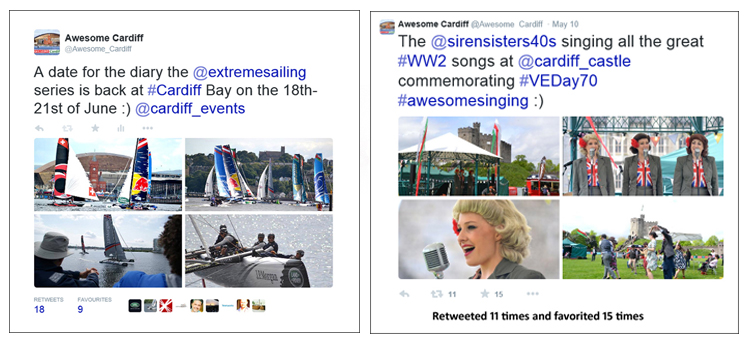 Here are a range of photos published through our Twitter page that made our own Twitter platform boom.