Bringing success to
your digital presence
is what we are
all about
We have worked for prominent brands in Cardiff helping them achieve their digital goals. Here are brands we have worked for.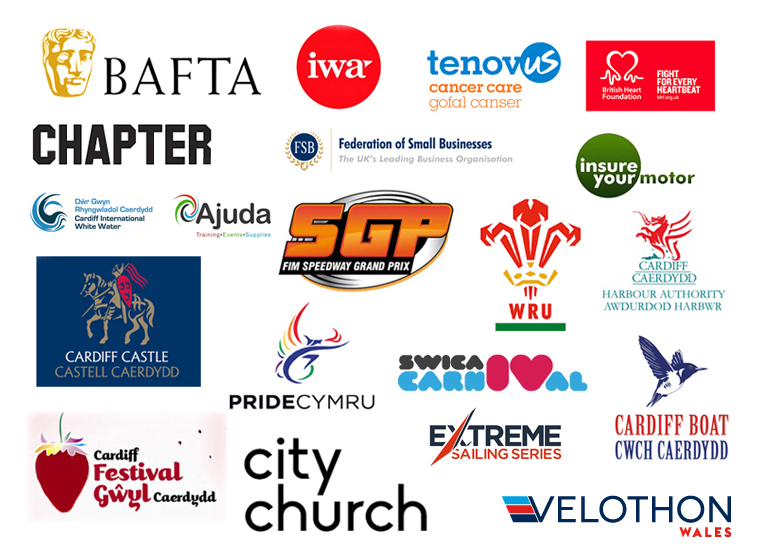 Take a look
at some of the work
we have carried
out for noticeable
brands











We have workers
who have generated
over one million
pound in digital sales.
Here is a testimonial we gained from Cardiff Boat. Like we said this is what we are about growing your platforms and digital presence.




"Awesome Cardiff provided a professional and dedicated service. When we mean dedicated they followed us from Bute Park all the way to Cardiff Bay along the River Taff taking photos of the boat, we were delighted with the outcome of the photos and they proved to be of excellent quality.

The photos have really helped us raise the profile of our Twitter and Facebook feeds."
Here is why you should
get in touch
We offer affordable packages that suit every budget. If you're looking for increased website traffic and generally a better digital presence then we can help.


Our packages will help you get a better digital presence designed to help you build website traffic, increased brand awareness and most importantly generating your brand enquiries.


Take a look at the table below. Awesome Cardiff delivered traffic increases every month of the year bar one generating important digital enquiries.



But what would be the point in gaining website traffic without gaining enquiries. Here are digital email enquiries that filtered through from website traffic, this table does not show telephone calls generated just digital email enquiries.



Because we have workers who have worked in the digital marketing industry for over 12 years we know all about digital science. We apply that science to your digital presence and you will gain the awareness you need to create enquiries for your brand.


Managing Social Media Platforms


Here is one of our own Facebook publications that went BOOM on social media. The post actually viralled and had a people reach of 56,000 people.



This shows that if you build a seasoned audience and content that is engaging and fun in whatever form, then, you will have successful engagement as this post shows. Your audience comes first.